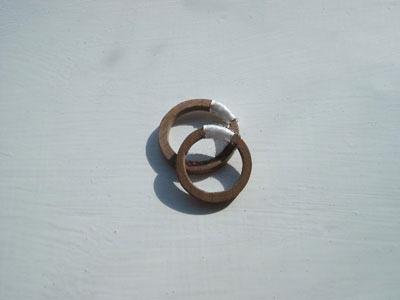 Wood is a material which changes its shape and adjusts by the way of it being used. Moreover, its colour will also be changed as it is used. This feature is very good for the users because it is easy to use. On the other hand, these changes of colour and shape indicates how often the object has been used or how long it has been loved.
Similarly, often used silver objects are bright, but it will rust if they are without care.
This ring needs to be used and cared very much.